What are Flower Essences?
---

Flower essences are vibrational patterns of energy in pure water representing specific conditions or issues that we as humans experience. Each pattern may be of a physical, mental, emotional or spiritual state or condition. For example, the essence may represent the physical condition of cells retaining too much water… or the emotion of deep sadness and grief… or the mental state of stuck thinking, the mind going round and round in circles… or at the spiritual level, wanting to experience Divine Love.


New Millenium Flower Essences
The New Millennium Essences come from New Zealand, a land of majestic mountains and green forests and pastures, at the south end of the Pacific. A land of very powerful energies, and only four million people.

The New Millennium Essences are brought to you as a highly optimized natural healing system, that works by stimulating and aligning the natural built-in healing abilities of the body, mind and spirit.

The New Millennium Essences are the culmination of many years of intensive research and development work, building on the work of earlier workers in the field of energy medicine and flower essences, dedicated workers like Samuel Hahnemann and Dr Edward Bach, and many more.

The founders of the New Millennium Essences project understood the need to take the science of energy medicine to a new level for the 21st century, and, one step at a time, they have succeeded beyond their wildest dreams, from when they started out way back in 1992.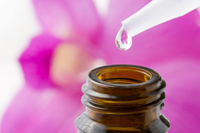 As a natural result of their amazing journey of innovative research and powerful healing, the founders of New Millenium Essences have produced many new energy-medicine products and sets of flower essences, many of which are detailed on www.nmessences.com.

However, rather than get into a mass of detail about all of this, we would like to invite you to experience the results of their work for yourself. The quickest and most efficient way for you to take advantage of their innovative work is through the use of a customized essence blend, which will be formulated for you, to match the exact needs of your body, mind and spirit, to assist in stimulating and harmonizing an extraordinary healing process for you.



Call 781 849-0300 to learn more about N.M. Essences. For more information about vibrational healing visit www.energymedc.com.

You may also visit www.nmessences.com for detailed information about these amazing healing essences.