Energy Medicine Center Staff
Click on a staff member below to view details

Joel S. Price, Ph.D.
Kerry Ann O'Rourke RN, MS
---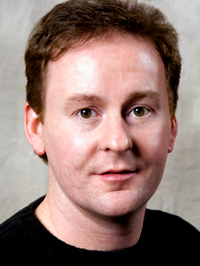 Joel S. Price, Ph.D., is a specialist in integrative natural health care methods. Dr. Price incorporates Cutting-Edge Nutritional Science, Traditional Chinese Medicine techniques and Autonomic Response Testing (ART), - also known as Applied Kinesiology - to create a highly effective fusion of Eastern and Western wellness modalities.

The body's electro-magnetic fields are analyzed to identify energetic imbalances and determine effective solutions tailored to the nutritional and natural medicine needs of each individual. Autononmic Response Testing is completely natural, painless and non-invasive. ART can be used on anyone, from new-born infants to the elderly, and even pets, to effectively identify organ imbalances, nutritional deficiencies, food allergies and a many other health problems. ART can also be a useful tool for healthy individuals with hidden allergies or energy imbalances that may cause illness in the future.

Cutting-edge Nutritional Therapies [ Applied Kinesiology [ Constitutional Assessment [ Five Element Healing [ Natural Supplement Therapies [ Light and Sound Therapies [ Color Therapy
---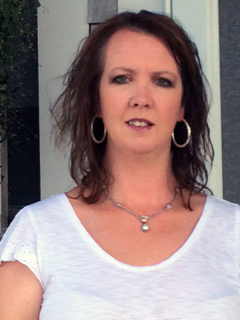 Kerry Ann O'Rourke, RN, MS
Kerry Ann has practiced Nursing for over 20 years, specializing in Pediatrics, Maternity and Pospartum/Nursery. Along with her extensive experience as a Registered Nurse, Kerry has been involved in nutrition, natural supplement therapies, energy healing and honing her intuitive gifts for over 25 years.


Nutritional and vitamin therapies can effectively support a wide range of health concerns such as:

- Thyroid Imbalances
- Skin / Hair Problems
- Blood Sugar Imbalances
- Hormonal Imbalances
- Adrenal Gland Imbalances
- Stress / Emotional Balance
- Weight Problems
- Depression / Anxiety
- PMS / Women's Health Issues
- Pregnancy Related Issues
- Prenatal Nutrition
- Chronic Pain
- Menopausal Symptoms
- Sexual Dysfunction
- Chronic Fatigue
- Fibromyalgia
- ADD / ADHD
- Food / Environmental Allergies
- Organ Imbalances
- pH Imbalances (acid/alkaline)
- Neurological Problems
- Blood, Bowel, Tissue Toxicity
- Immune Imbalances
- Digestive Problems
---

Energy Medicine Center is located in Plymouth, Massachusetts. The address is 225 Water Street, Suite A208
Plymouth, MA 02360.
We welcome you to visit us anytime.

Directions to Energy Medicine